Tipping Points
Visual Identity
Exhibition Design
Editorial Design
Visual identity for the exhibition Tipping Points at Svenskt Tenn September 8 – 21th 2020. Made in collabration with Isabelle Sjö, Viktor Nilsson and Filip Kwang-Ho Svensson.

As the theme of the exhibition was ecological tipping points, we created an identity that took inspiration and references from graphs, visualizing different types of tipping paths and breaking points. This core idea was reflected in everything from typography, graphics and color choice, with paths that responsively adapted to different formats and touchpoints.
Date
Client
Team
2020
Svenskt Tenn
Almir Jasarevic
Isabelle Sjö
Viktor Nilsson
Filip Kwang-Ho Svensson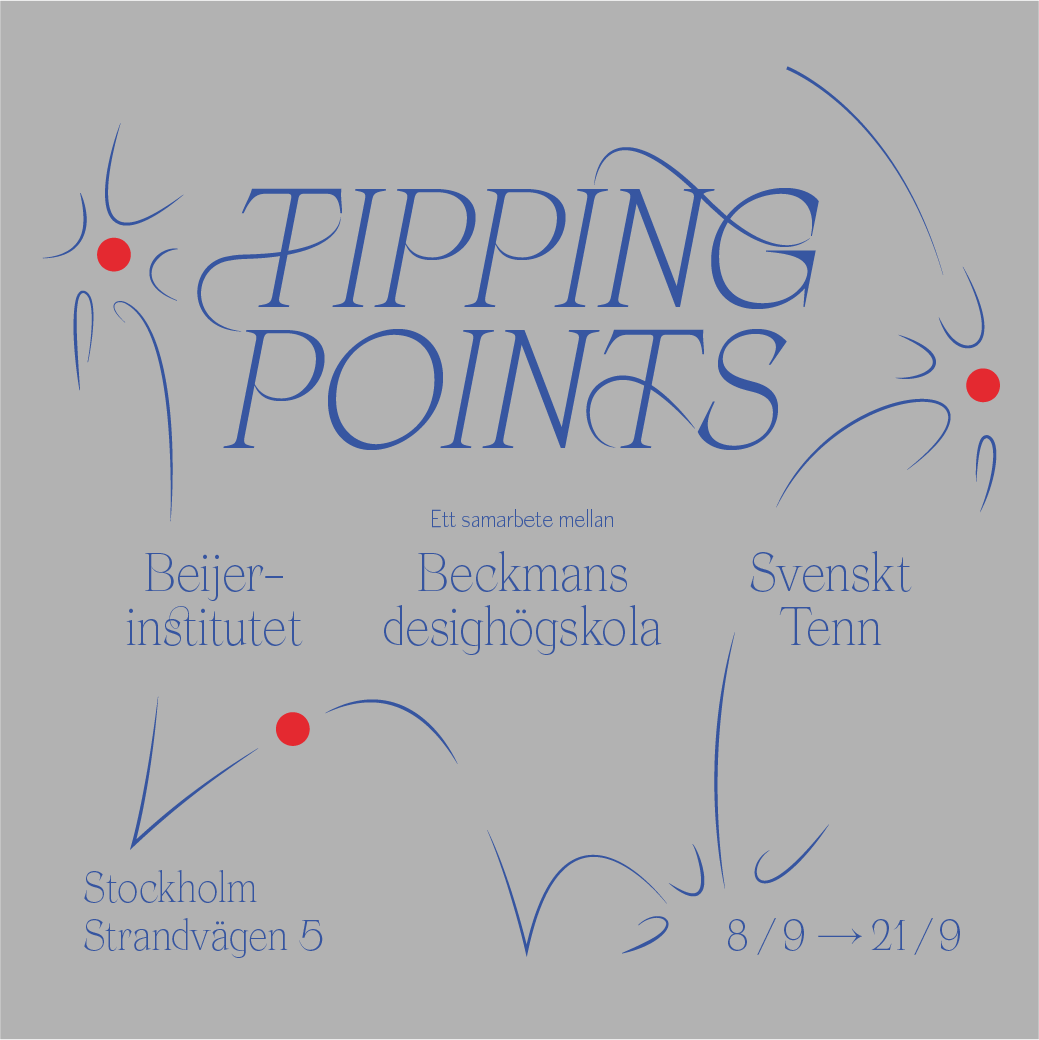 The exhibition folder was designed so the trajectory continued from front to back.
Vinyl artwork for Svensk Tenn's display window. All the modules at the exhibition were also painted in the same shade of grey as seen in the rest of the identity in order to create a cohesive experience.